Radio NZ Afternoons with Jesse Mulligan 4th June 2021
https://www.rnz.co.nz/national/programmes/afternoons/audio/2018804289/crusted-lamb-racks-with-roasted-grapes
Kiwi cooks celebrate major win for their latest cookbook
AuthorNewstalk ZB,Publish DateSun, 27 Jun 2021, 12:46PM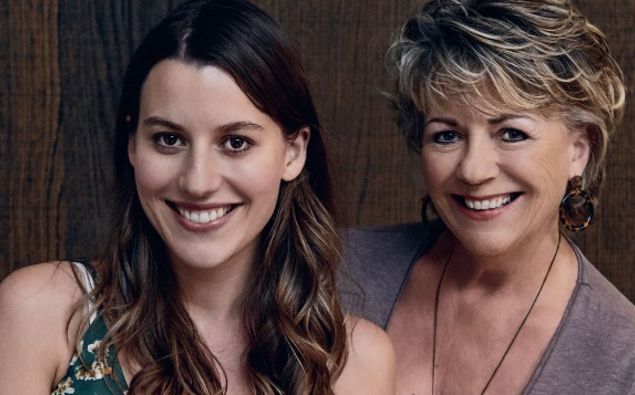 In this cold winter weather, there's not much better than the comfort of a home-cooked meal.
But if you are lacking inspiration, maybe struggling with the grind of mid-week cooking, one Kiwi duo have some award-winning inspiration.
Julie and Ilaria Biuso's new cookbook, Shared Kitchen: Real Food From Scratch, has been awarded Best in the World for the Best cookbook associated with a blog at the Gourmand World Cookbook Awards.
The two joined Francesca Rudkin in studio to discuss the win and how to make cooking easier and more enjoyable.
https://www.newstalkzb.co.nz/on-air/the-sunday-session/audio/julie-and-ilaria-biuso-kiwi-cooks-celebrate-major-win-for-their-latest-cookbook/
Radio NZ Afternoons with Jesse Mulligan 4th June 2021
Mac 'n Cheese
https://www.rnz.co.nz/national/programmes/afternoons/audio/2018798482/julie-biuso-s-very-popular-mac-n-cheese
Gulf News Interview 10th June 2021
Waiheke Weekender Interview 10th June 2021
Extracts from NZ Life